Regular price
Sale price
$24.99
Unit price
per
Sale
Sold out
Mahjong is traditionally a tile game based on skill, strategy, and a bit of luck. This game has a long history dating back to 1800s China. Mahjong has since gained popularity globally, with many variations of the game played around the world! Mahjong Mastery strives to teach players how to play mahjong with one of the most popular traditional Chinese play styles.
We designed Mahjong Mastery as two Chinese Americans who grew up playing mahjong with our families. We associate mahjong with quality time, friendly competition, and our cultural heritage. Through Mahjong Mastery, we hope to bring this game to players in a more accessible playing card form while sharing more about Chinese culture by maintaining traditional designs and play styles. We hope you, your family, and your friends can share in the joy of a friendly (but always competitive!) game of mahjong. 
Our game includes:
136 playing cards*
4 cheat sheets for each mahjong hand and points
Instruction guide for beginners with optional rules for seasoned mahjong players. Our guide is based on a traditional Chinese mahjong play style, used in mahjong competitions today
*Please note that Mahjong Mastery does not include optional flowers or season cards incorporated in some mahjong play styles
Share
View full details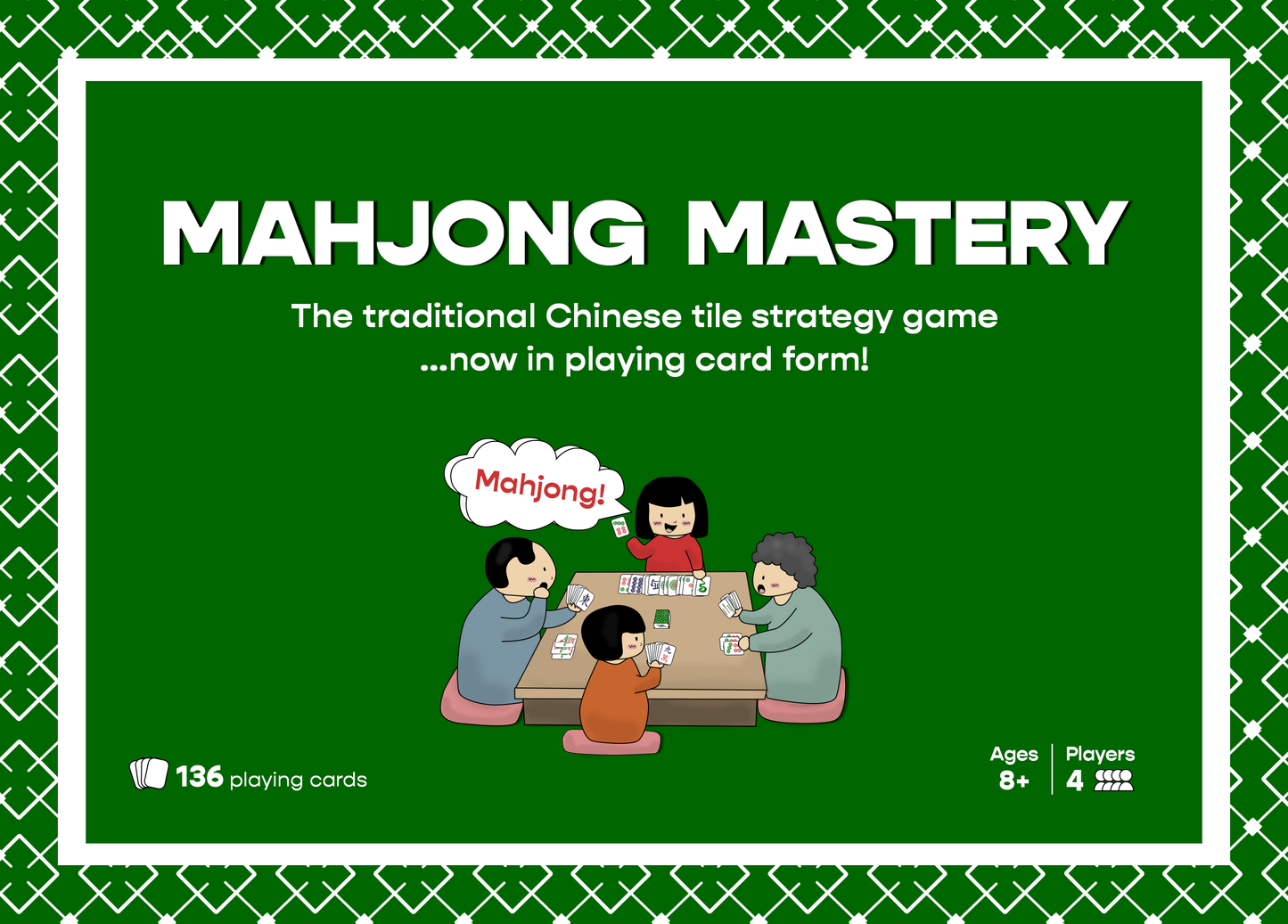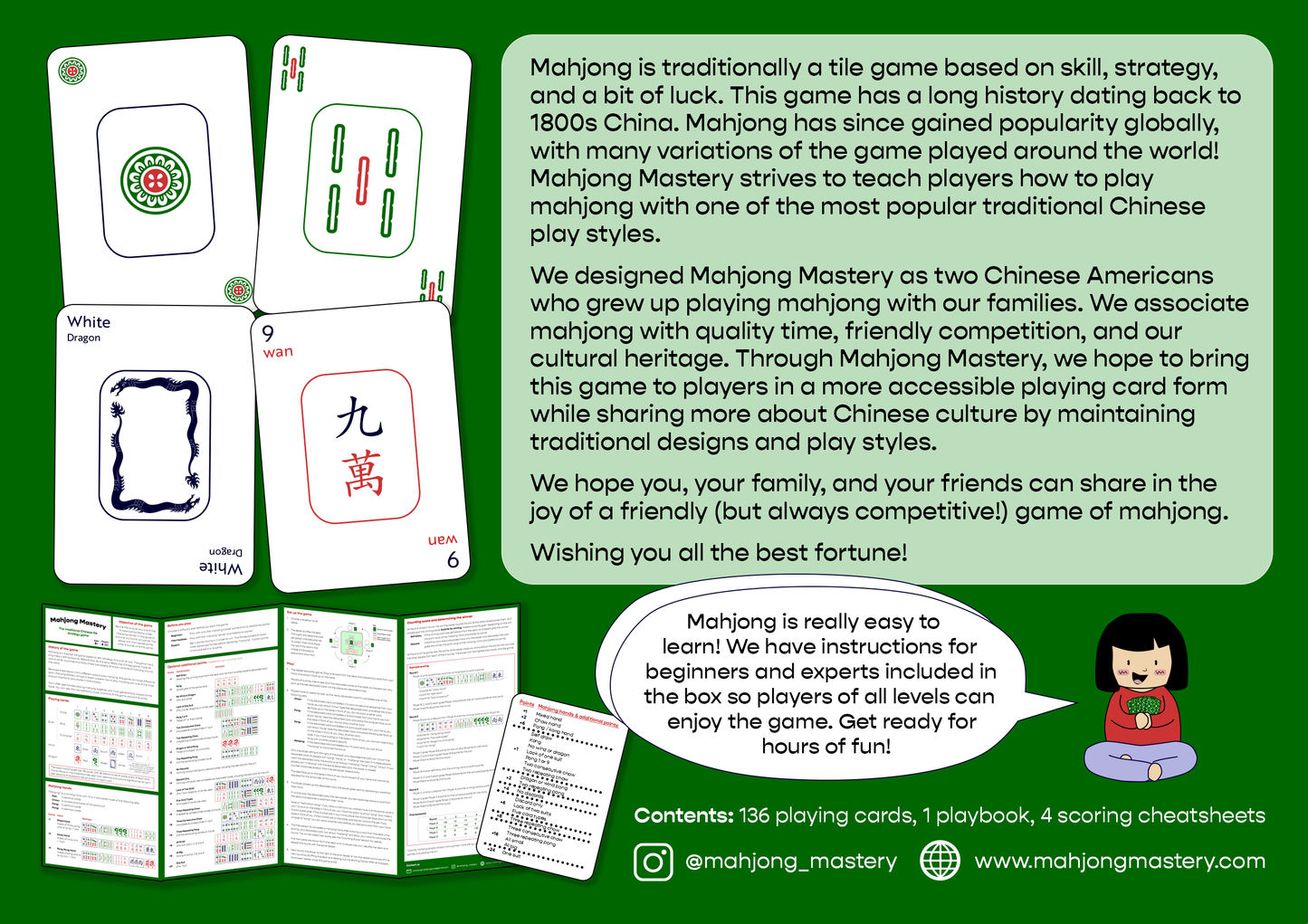 Great gift
Got one a couple months ago and can't stop playing!! Coming back and getting 4 more for friends for Christmas! Going to be the best present 🎁
Mahjong Mastery Playing Card Game
Great purchase
this was a great buy my family loves playing mahjong, but we hated having to bring the traditional tile sets to all the family gatherings, but with this card set it's so compact and it includes the rules! So now others in our family who revered played are playing!
love it!!
Such a fun game to play with family or friends!! I literally played this for 5 hours the first time I opened up the pack. Definitely going to be buying more to give to my friends as gifts!
Really well thought out!!
Such a nostalgic throwback!! This is a really well-thought out card version of the game I grew up playing with my family. Love how portable it is and have loved being able to teach others to play!